How many people can name something they love about Tokyo?
That is the question that inspired the Tokyo Seeds Project.
More and more overseas tourists are coming to Japan each year, but many Tokyoites don't know what's great about their own city.
So we're asking people from around the world to tell us.
We want to touch as many hearts as possible and plant
the seeds of Tokyo's culture around Tokyo and around the world.
AboutTOKYO SEEDS PROJECT
This project is part of Tokyo Moving Round, an initiative that seeks to create urban spaces that are full of heart and individuality in the downtown areas serviced by JR's circular Yamanote Line. The Tokyo Seeds Project views the seeds of culture that have grown here through the eyes of other cultures.
Taking an "artist in residence" format, the project invites designers from around the world to take a deep dive into the areas around the Yamanote Line with JR employees. The designers then tell us what's great about those areas, and Tokyo as a whole, and propose new ways to promote those areas.
We share their experiences with people both in Japan and overseas to provide an all-new view of what makes the areas around the Yamanote Line so amazing.
This initiative is based on the Door to Asia concept (http://door-to.asia), which drove projects by the Japan Foundation and Tumugiya from 2015 to 2018.
Participating Designers
Professional designers from around the world take part in this project. The profession of design is all about problem-solving, so designers are the perfect people to look at the areas around the Yamanote Line from a global perspective and rediscover the wonders that those of us who live here travel on this line every day don't notice.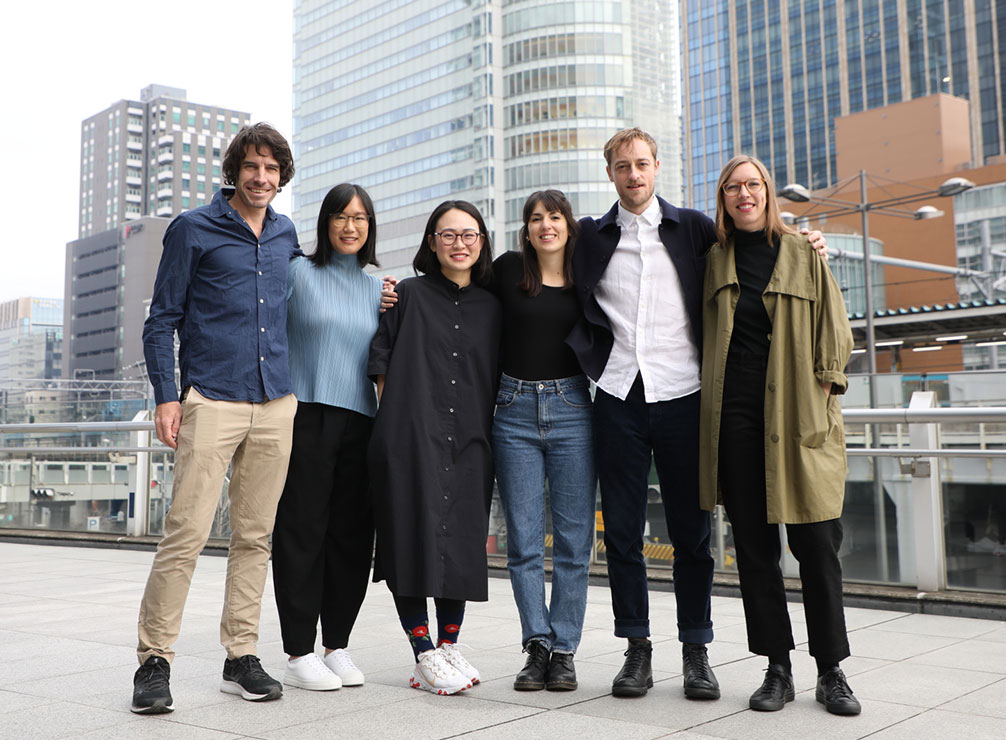 Organizer:

East Japan Railway Company
Photographer: