Recommended Sights
Tippen Sie eines der untenstehenden Icons an, um sich Informationen zu dieser Sehenswürdigkeit anzusehen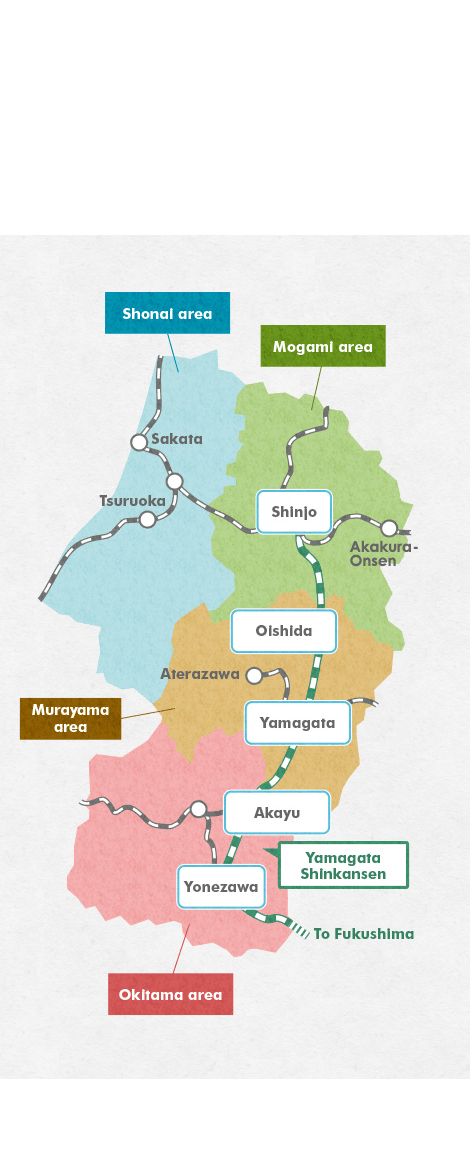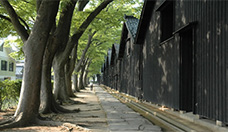 The Sankyo Storehouses

Standing alongside a row of Japanese zelkovas are 12 storehouses. They are more than a century old but are still used for storing grain. A museum/gift shop is located on the premises, as is a Shonai historical archive.
×
Mogami River Boat Ride

This attraction is available all year round. Listen to some traditional river songs while enjoying the spectacular scenery of the downstream area.
×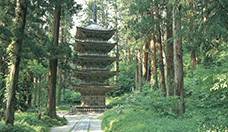 Mount Haguro

A holy land for mountain worshippers, Mount Haguro is the front gateway to the Three Mountains of Dewa.
×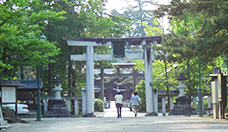 Uesugi-Jinja Shrine

This is where Uesugi Kenshin, warlord of the Warring States Period and founder of the Yonezawa Uesugi clan, is enshrined. After being burned down in 1919, the shrine was rebuilt.
×
Zao Onsen

Located on the mountainside of Zao Peaks, this hot spring features highland spring water approximately 800 meters above sea level. Boasting one of the largest skiing areas in the country, Yamagata Zao Onsen Ski Resort is also located here. Whether you want to visit the Zao Highlands or the crater, or get out a bit more and go to Yamadera Temple, Zao Onsen is an excellent sightseeing base.
×
Ginzan Onsen

This attractive hot spring town recalls to mind an era of times past.
×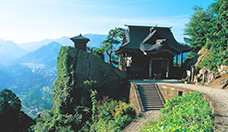 Yamadera Temple

Literally meaning "mountain temple," Yamadera is located at the top of a mountain with incredible views. An ancient structure, it is considered to be representative of the older temples in Tohoku.
×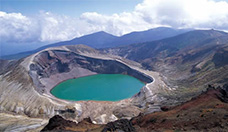 Zao Peaks

This mountain peak straddles the border between Yamagata and Miyagi Prefectures. Its many natural points of interest include Crater Lake at the top of Mt. Katta and the alpine plants that grow in profusion in the Zao Natural Botanical Garden.
×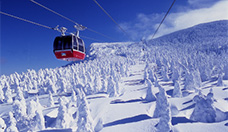 Zao

Zao is one of the few places in Japan where you can see snow monsters (ice trees) and is an extremely popular destination for Japanese tourists as well. We recommend enjoying some winter sports here, such as skiing.
×
Travel for less to Yamagata by using a pass
5 days of unlimited travel for ¥30,000
* Foreigners living in Japan can also purchase a JR EAST PASS!