Recommended Sights
Tippen Sie eines der untenstehenden Icons an, um sich Informationen zu dieser Sehenswürdigkeit anzusehen
The Resort Shirakami on the Gono Line

The Resort Shirakami runs along the coastline between Akita and Aomori Prefectures.
×
Godzilla Rock

Godzilla Rock at Shiose Point resembles Godzilla roaring at the sea.
×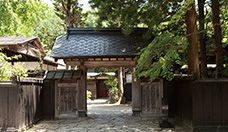 The Samurai Mansions of Kakunodate

Outside the gate of the Kakunodate House, one of the samurai homes from the Edo Period.
×
Oyasukyo Valley

Hot steam billows from the earth at Oyasukyo-onsen, a valley of hot springs.
×
Hachimantai

The wilderness of Onuma in the Hachimantai area
×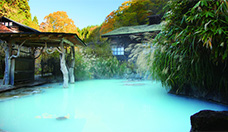 Tsurunoyu Onsen at Nyuto Hot Spring Village

Nyuto Hot Spring Village is a collection of seven hot springs at the foot of Mount Nyuto in Towada-Hachimantai National Park. The oldest of the hot springs in Nyuto Hot Spring Village, Tsurunoyu Onsen, is filled with a historical ambience.
×
The Statue of Tatsuko at Lake Tazawa

This bronze statue commemorates a girl who, according to legend, was transformed into a dragon ("tatsu" in Japanese) because she wished for eternal youth and beauty. The statue is on the shore of Lake Tazawa, the deepest lake in Japan at 423.4 meters.
×
Dakigaeri Valley

The river running through Dakigaeri Valley is a unique green color, and on either side are old-growth trees and cliffs with waterfalls. The area is famous for its green spring growth and autumn leaves.
×
Travel for less to Akita by using a pass
5日間乗り放題:¥30,000
※JR EAST PASSは、日本在住の外国人の方もご購入いただけます!