R&D Themes







Research and Development for the Next-generation Shinkansen
It is essential to prioritize maintaining safe and stable operation as high-speed transportation, while providing new values as part of the "realization of the next-generation Shinkansen" under our "Move Up 2027" group management vision. It will utilize IoT, big data, AI and other technologies to advance new developments based on four concepts: "achieving greater safety and stability", "upgrading ride quality", "improving environmental performance", and "revolutionizing maintenance".
To accomplish these concepts, JR-East decided to build a new high-speed Shinkansen train type, E956 (named ALFA-X), and it was inaugurated in May 2019. Running tests are currently being carried out overnight on the Tohoku Shinkansen lines after commercial trains have finished operating for the day.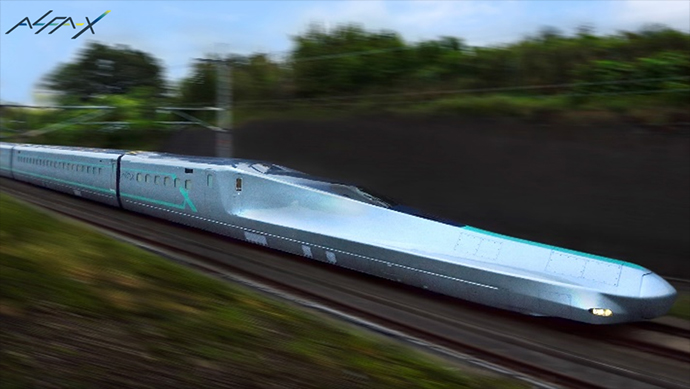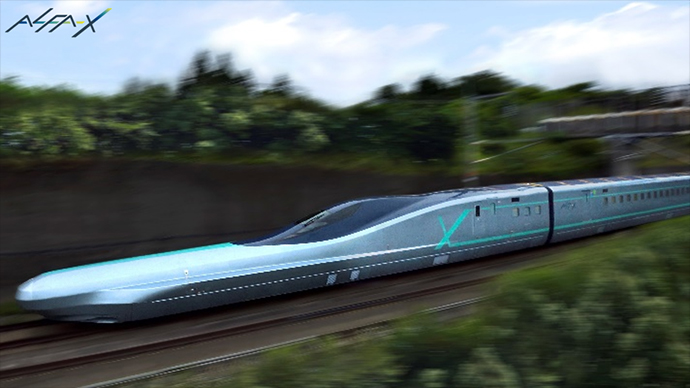 E956 Shinkansen Test Train (ALFA-X)
ALFA-X: Advanced Labs for Frontline Activity in rail eXperimentation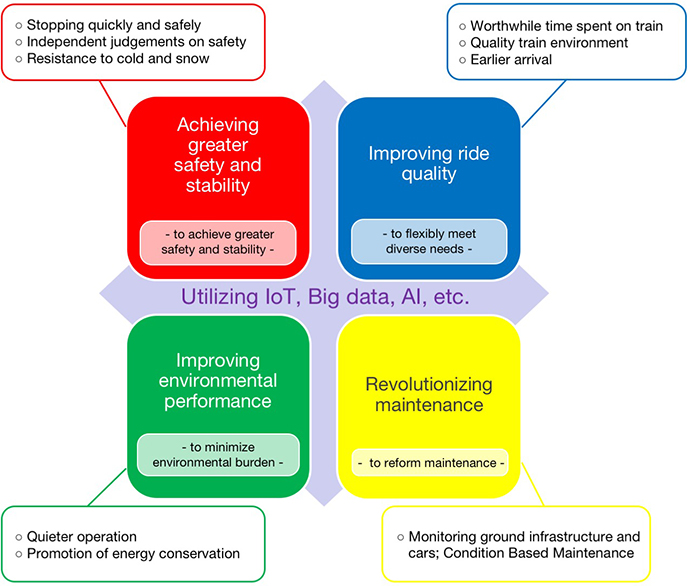 Four research and development concepts for the

"

realization of the next-generation Shinkansen

"