Sanjo Metalware
Sanjo, Niigata Prefecture
Elegance created by the gleam of polished metal
combined with precision processing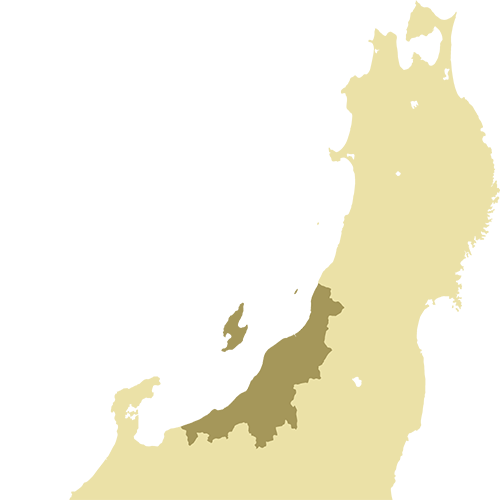 Stately, gorgeous, delicate. Beautiful lamp shades and cutlery
"I never knew that metal could be so beautiful!" People are stunned by the sight of the gatepost lighting near the entrance to Lounge Komorebi and the lamp shades in Dining Shiki-shima. Stately, with exquisite designs reminiscent of openwork created with gently curving lines. The silhouette of the carvings is thrown into relief when the light comes on, and the gorgeously imposing presence one would expect of an artwork starts to make itself felt.
The cutlery placed on the tables at mealtimes is simple and beautiful in form. The Train Suite Shiki-shima logo is unobtrusively engraved in fine lines on the handles. The gleam of the polished metal, and the esthetic sense that informs even the smallest detail, add extra elegance to the journey.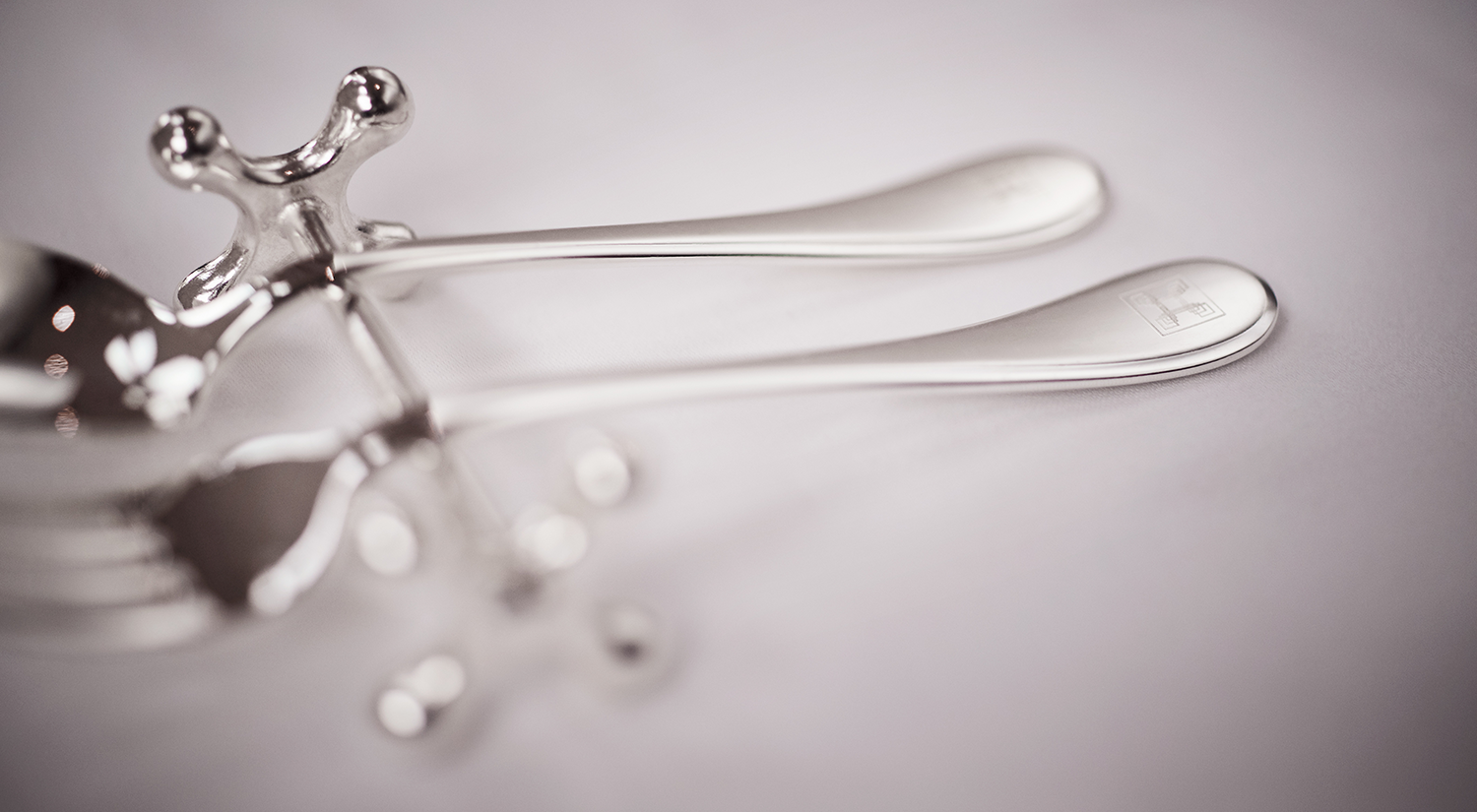 High-precision metalworking techniques gave birth to the manufacturing town of Sanjo
Sanjo, in Niigata Prefecture, is well-known as a blacksmithing town. The local people were finding it very hard to make a living due to frequent natural disasters. Blacksmithing began in the region when nail makers from Edo (today's Tokyo) were invited to come and share their knowledge with the locals in the early Edo Era. Those skills were passed down through the generations, and over the years high-precision metalworking developed as new techniques were incorporated. The manufacturing town of Sanjo has been renowned for its metalwork ever since the 1920s. Since its founding in 1969, Itagaki Kinzoku has mainly been involved in manufacturing metal products for automobile and electronic device manufacturers. It handles a range of materials, from iron to stainless steel and aluminum, processing them with tremendous precision and making them incredibly thin. The metalwork releases delicate gleams of refracted light, and in doing so exudes the essence of Sanjo precision processing.