Aizu Lacquer
Aizuwakamatsu, Fukushima Prefecture
Lustrous lacquerware nurtured in Japan's Snow Country
The key box embodies the careful handicraft and pride of the artisan
A key box made of Aizu lacquer is placed in each suite room to store the key. The black lacquer that envelops the box transforms the simple actions of retrieving and stowing away the key into special moments. The lid is decorated with the Train Suite Shiki-shima logo traced in delicate gold lacquer. Glistening against the black, those lines too seem to embody the careful handicraft and pride of the artisans.
Train Suite Shiki-shima 2-Day/1-Night Trip Spring-Autumn includes a chance to meet Aizu lacquer artisans and try your hand at decorating an item of Aizu lacquerware.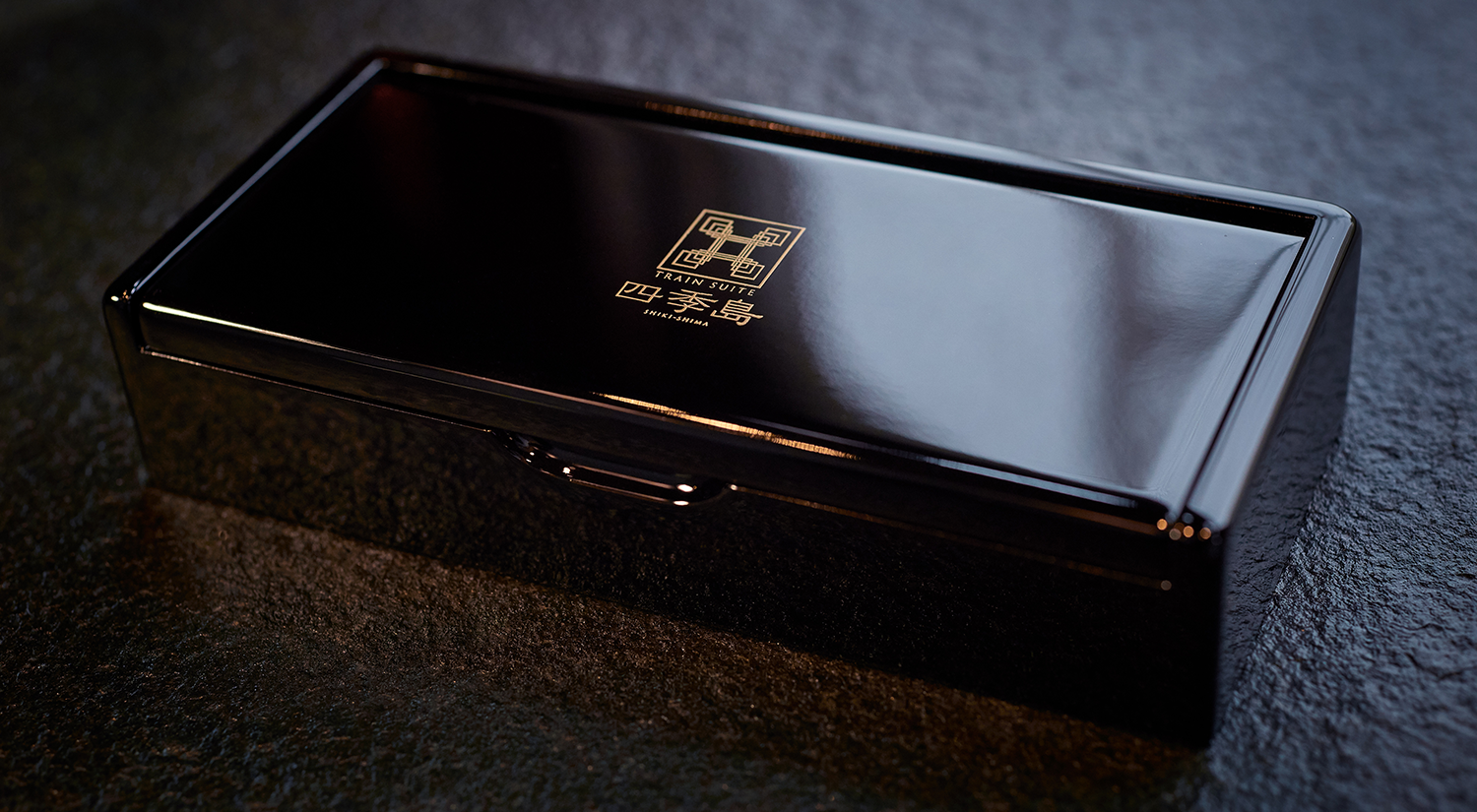 Lacquerware that enriches daily life is part of the history of Aizu and its inhabitants
Lacquerware was first produced in the Aizu region during the Azuchi-Momoyama Era. It was introduced by the feudal lord Gamo Ujisato. Ever since then, the people of this snowy region have nurtured lacquerwork as a treasured part of their culture. Aizu lacquerware is robust, making it suitable for everyday use. Sturdy items shaped from wood are carefully coated with layers of lacquer, with an enchanting gold lacquer design providing the finishing touch.
Suzuzen Lacquerware shop was founded in 1832. It traces its history back to its founder, Suzuki Zenkuro, who was a purveyor of lacquerware to the Matsudaira clan, the rulers of the fiefdom at that time. Ever since then, as the most venerable shop in Aizu-Wakamatsu, Suzuzen Lacquerware shop has striven to ensure that the Aizu lacquerware culture continues to thrive.