nomono Izakaya Kayoi-ji is nomono's first collaboration! We teamed up with Kayoi-ji, a local izakaya (traditional Japanese pub) to bring you a top-notch menu made from delicious local ingredients.
By Panda Bridge
Outside Iriya Ticket Gate, JR Ueno Station
Phone 03-3844-9211
Lunch

Weekdays: 11:00am-3:30pm
Saturday: 11:00am-3:00pm
Sunday/Public Holidays: 11:00am-3:00pm

Dinner

Weekdays: 3:30pm-11:15pm
Saturday: 3:00pm-10:30pm
Sunday/Public Holidays: 3:00pm-9:00pm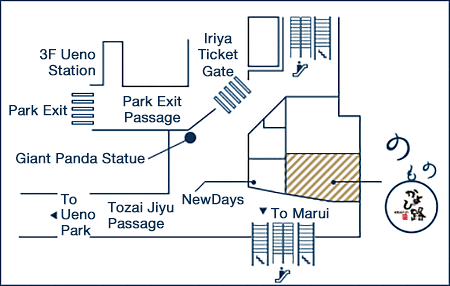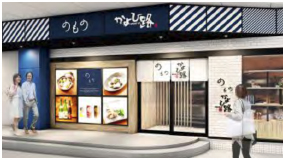 In addition to a fixed menu of dishes made from carefully selected local ingredients, nomono Izakaya Kayoi-ji offers specials made with ingredients from the local fairs held at the nomono Ueno local specialties store. With each fair focusing on a different area, you can enjoy specialties from all around east Japan. We also share information and hold events in store during the fairs.