nomono's Akihabara store takes great care to select each region's finest ingredients and products and gather them together in one easy spot, bringing a new food culture to Akihabara's melting pot of different cultures.
Next to Central Ticket Gate, JR Akihabara Station
Phone 03-5256-7231
Retail Store (1F)

11:00am-9:00pm

Kitchen (2F)

Weekdays: 7:00am-10:00pm
Weekends and Public Holidays: 8:00am-9:00pm
Our Akihabara store has two floors. On the first floor you'll find top local goods that our expert buyers have selected from around east Japan.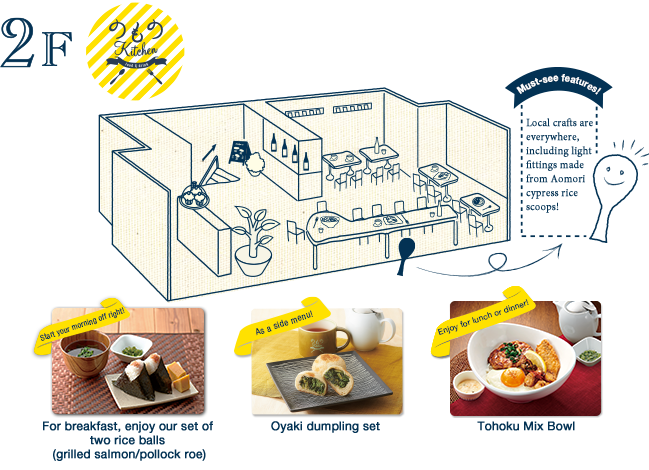 On the second floor you'll find nomono Kitchen, where you can enjoy café meals made from the best foods and seasonal ingredients from around east Japan. nomono Kitchen is designed so that you can relax and enjoy not only east Japanese food but the traditional culture of each area. Local crafts are displayed throughout the store, and you can flip through a range of books related to the area while you eat. Enjoy east Japan's best foods and seasonal specialties in carefully made dishes such as rice bowls or plate dishes.
At dinner, you can toast each other with local craft beer! There's also an extensive side menu of seasonal cuisine, local specialties and items significant to locals. Our extensive menu brings east Japanese food cultures together in one easy location.