We want our guests to experience the joy that comes with realizing that there are still things they don't know.
From the vibrancy of each new season to the new experiences and discoveries you'll have along the way,
this message will permeate every part of your journey on Train Suite Shiki-shima.
深遊 探訪
- Journeys to Discover Hidden Depth -
Japan is not a large country.
But it is an expansive country - a country with depth.
With four seasons and twenty-four solar terms,
it is a dynamic and temperamental land.
But it is a land alive with the culture, wisdom, and expressions of the people that inhabit its each and every region.
Japan is not a simple country.
Japan is not a simple country.
But it is that depth lent by complexity that relentlessly draws you in.
The times and the seasons are constantly changing.
People, things, ideas are brought into existence one after the other, and then quietly fade away once they have served their purpose.
The Japanese embrace this process –
this concept of transience and mutability –
regarding it as a profound and rare opportunity in what may be considered an uncommon outlook.
Deeper and deeper, a journey leads to some season, some place, and we experience the beauty of the transience in each moment.
This is the true attraction of a journey through this country – the ultimate allure of a journey through eastern Japan.
At the East Japan Railway Company,
we refuse to ignore those who feel this way.
This is why we decided to create a journey full of experiences and discoveries like no other you've experienced before.
A journey that will bring you the happiness of knowing that there are still new discoveries to be made.

Experience the depth of Japan.
Experience the beauty of the transience in each moment.
Experience something for the first time – discover something new – during a journey on the railway.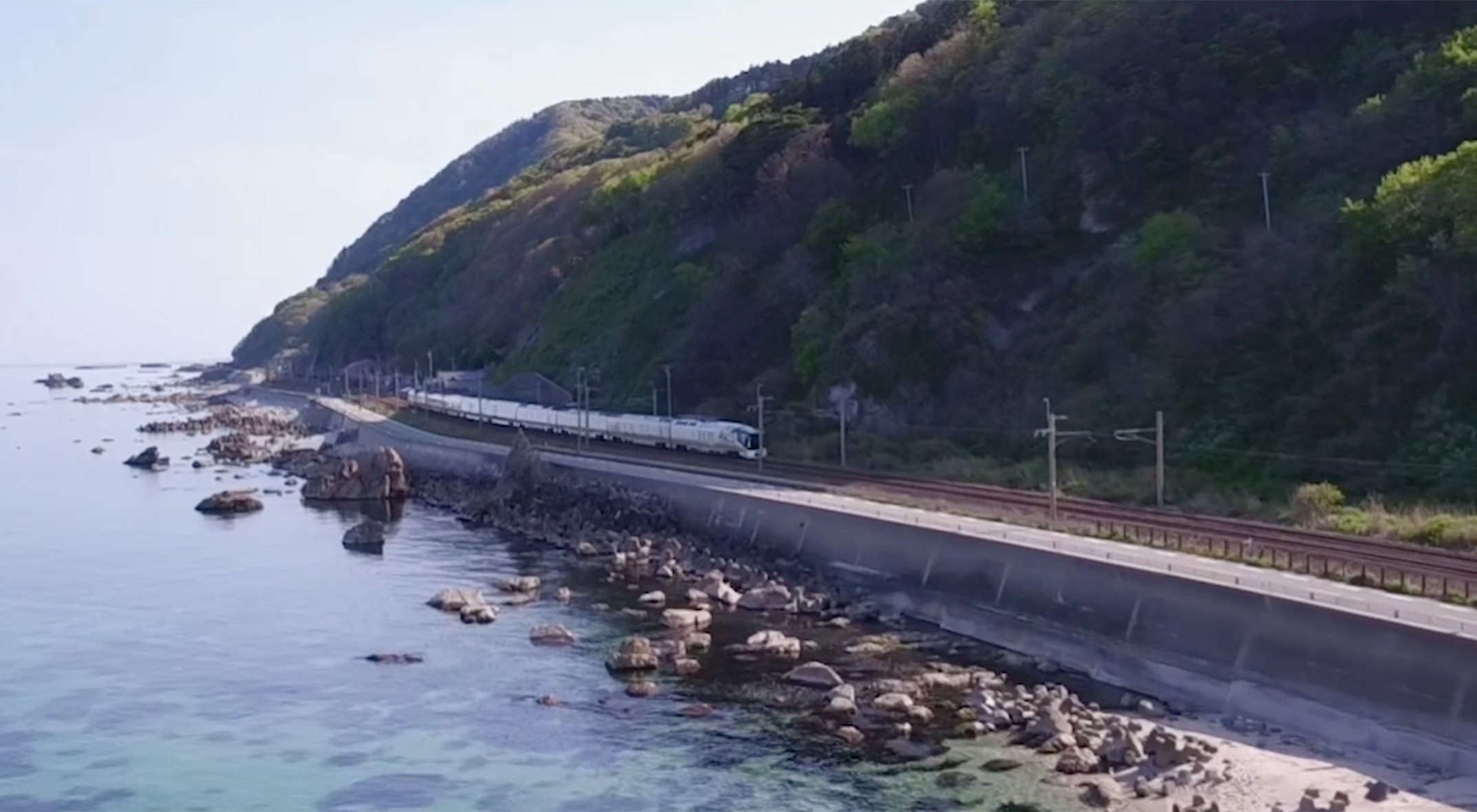 Project Member
Now you can find out more about the project members who worked on the design, menu, uniforms and music for Train Suite Shiki-shima to bring the concept of Shinyu-Tanbo (Journeys to Discover Hidden Depth) to life.