Miyagi
Miyagi
Miyagi Prefecture is the center of the Tohoku region, home to the ordinance-designated city of Sendai, with a population of approx. 2,330,000.
In the east, Miyagi Prefecture faces the Pacific Ocean, where there are rich fishing grounds and scenic sightseeing sites including Matsushima, one of Japan's three most beautiful sights. In the west, mountains such as Zao, Funagata, and Kurikoma are linked and appear different in each season. In the center of the Prefecture is the Sendai Plain, one of Japan's largest grain-producing regions.
Miyagi Prefecture is blessed with high-quality tourism resources that are some of the best in Japan, such as a harmony of natural scenery with sea, mountains, rivers, and plains, historic cultural heritage, and traditional festivals and events.
Spring in Miyagi
Summer in Miyagi
Fall in Miyagi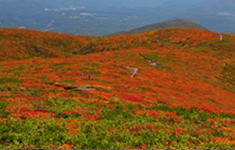 Winter in Miyagi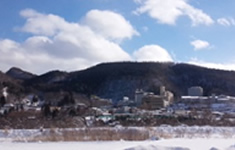 Check here for an informational sightseeing video.

Provided by:Miyagi Prefecture
Joyful Trains
* Photos and images are for illustrative purposes.