HIGH RAIL 1375​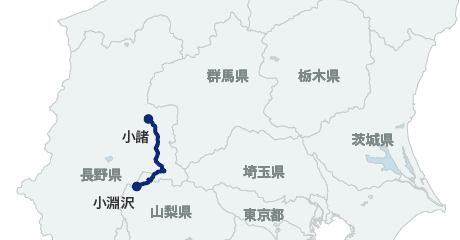 ​
​Panoramic starry skies seen from the train closest to the sky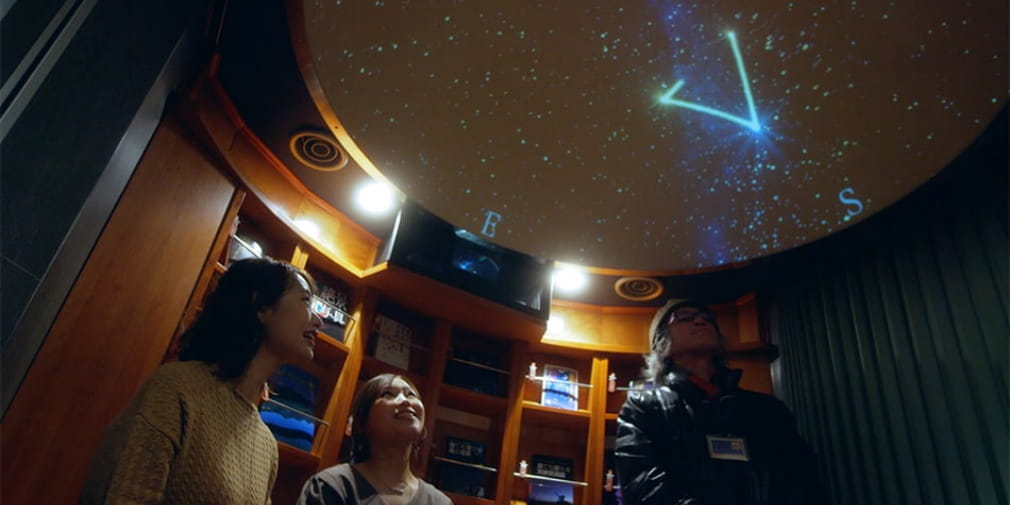 The train closest to the sky
As this line travels at some of the highest altitudes for JR, the train was designed around the concept of "the train nearest the heavens."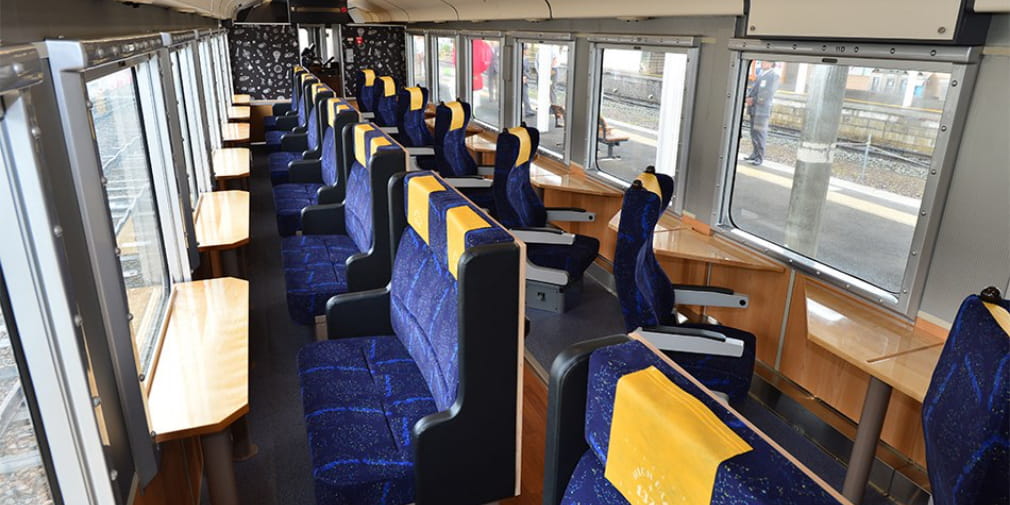 Seats inspired by constellations
Each seat is inspired by the constellations of a certain season, and some seats are arranged facing the windows so you can fully enjoy the scenery.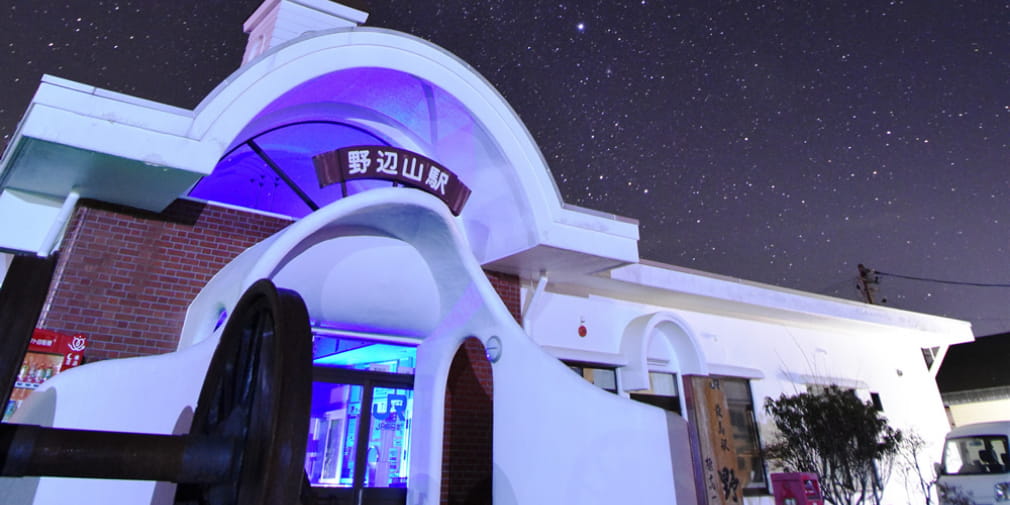 Stargazing sessions
Starry sky guides seen along the Koumi Line will lead stargazing sessions during the Nobeyama Station stop, as part of HIGH RAIL Hoshizora. Please enjoy the beautiful starry sky in Minamimaki Village, which was selected as one of "The three most beautiful starry skies in Japan" by astronomers.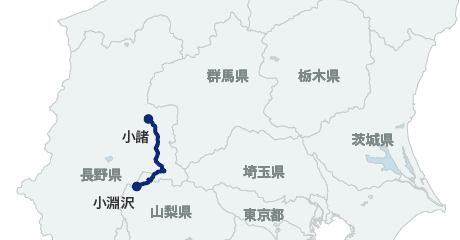 Debut year

July 2017

Service area

Komoro to Kobuchizawa Stations
​
Here are some recommended spots along the HIGH RAIL 1375 route.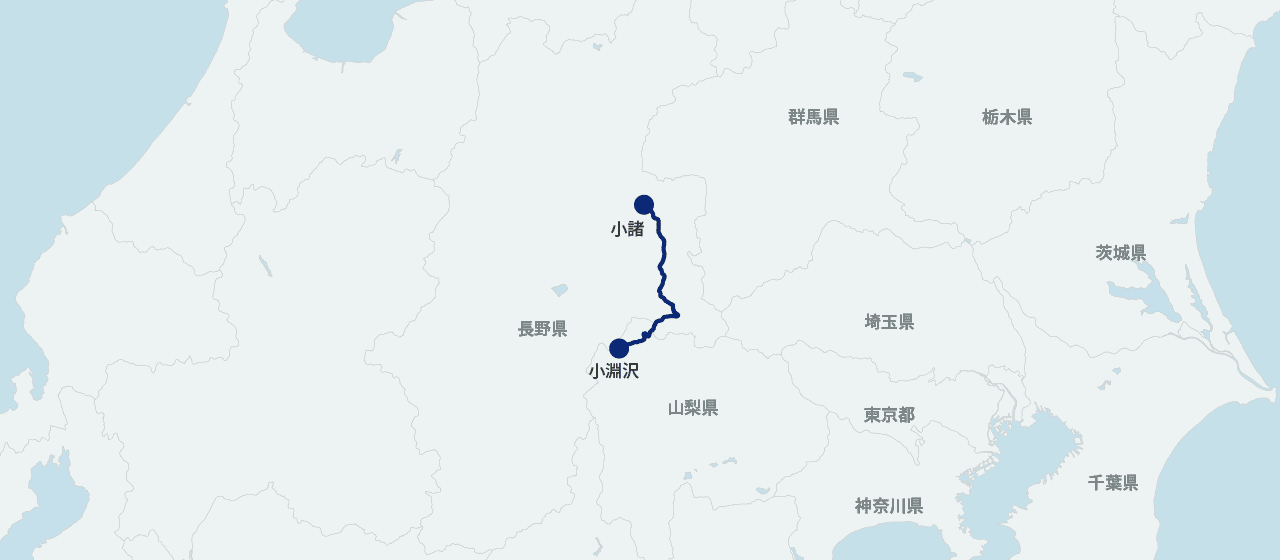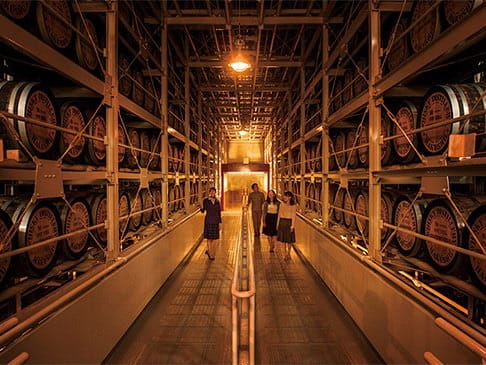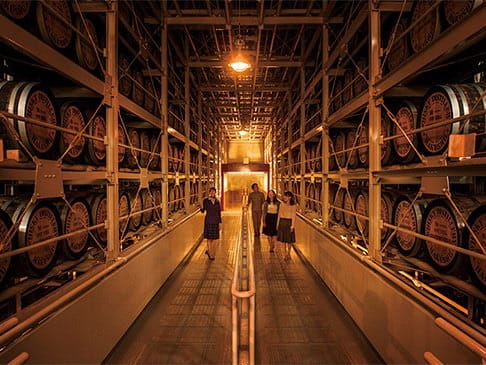 Suntory Hakushu Distillery
This whiskey distillery is at the foot of the Southern Japanese Alps, surrounded by a forest of sawtooth oak and Japanese red pine. A popular tour that teaches visitors about the whiskey production process (fee and reservation required).
Access

About 15 minutes by taxi from Kobuchizawa Station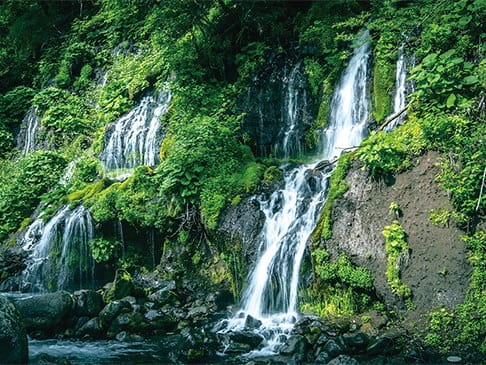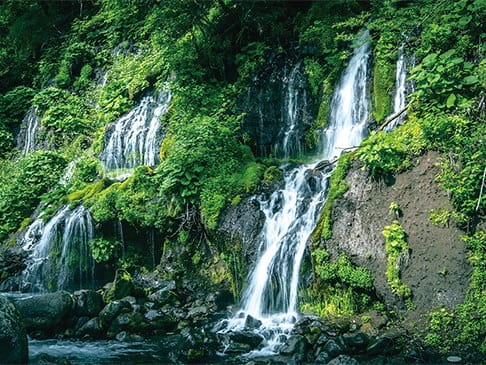 Doryu Falls
This beautiful waterfall, which cascades down the rocks in layers like silken threads, can be partially seen from the windows while driving past.
Access

About 10 minutes by taxi from Kiyosato Station, and a 15-minute walk from the parking lot
Starry sky sightseeing spot
Nobeyama Station has the highest elevation of any JR station. Minamimaki Village, where Nobeyama Station is located, is famous for its starry sky, chosen by astronomers as one of "The three most beautiful starry skies in Japan."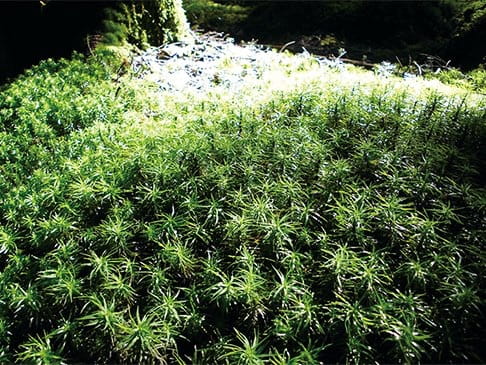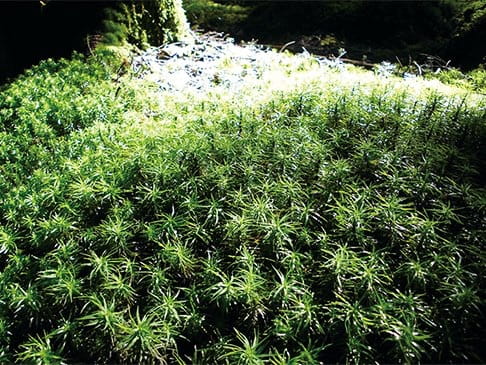 Shirakoma Pond and the Moss Forest
Shirakoma Pond is surrounded by a beautiful primeval moss-covered forest, designated one of the "National Bryophyte Heritage Site." There is a mountain trail that circles the pond.
Access

About 40 minutes by car from Yachiho or Koumi Station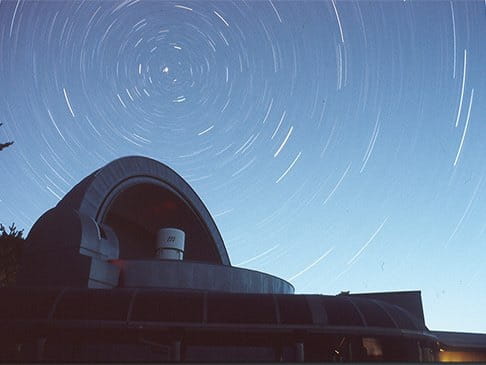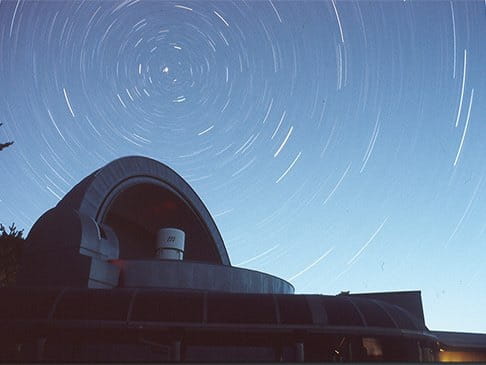 Usuda Star Dome
Visitors can learn about astronomy and enjoy astronomical observations of professional quality with a variety of telescopes, including a reflecting telescope with a 60 cm aperture. On days when the observatory is open, stargazing sessions are held in the evening, and when weather conditions reduce visibility, visitors can enjoy a slide show of starry skies.
Access

About 15 minutes by car from Usuda Station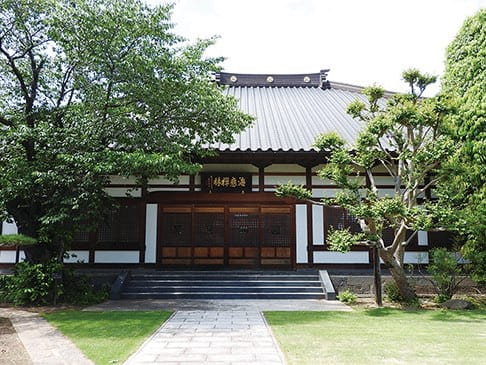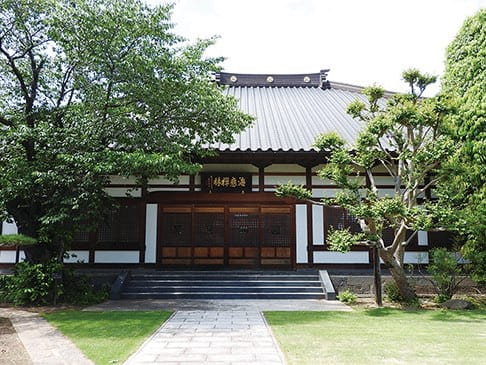 Kaiou-in Temple
Take a stroll around the ancient temples concentrated along the historic Hokkoku Kaido (northern country highway) and experience the ambience of historic towns. Items from the Tokugawa family that have been passed down generation to generation are still being inherited to this day.
Access

About a 10-minute walk from Komoro Station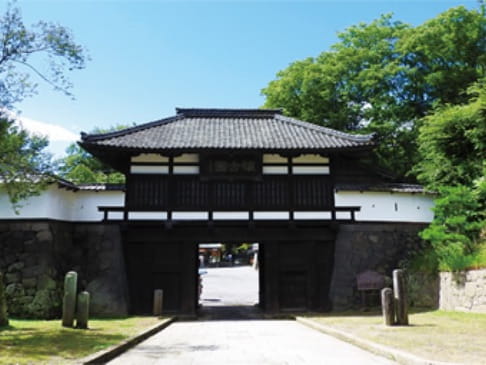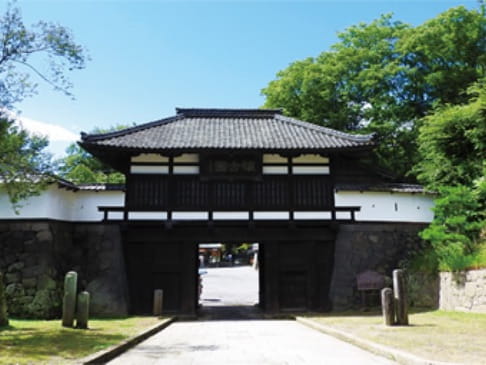 Komoro Castle Ruins at Kaiko-en Park
Kaiko-en Park, the site of the Komoro Castle Ruins, stretches westward from the station to the bank of the Chikuma River, and the entrance to the park, the San-no-mon Gate, can be seen from Komoro Station. The park hosts a zoo, amusement park, and other attractions as well as historical sites such as a stone wall built in the ancient nozuraishizumi style (piling up unprocessed stones). Not only a beloved cherry blossom viewing spot within Nagano Prefecture but also considered one of the 100 best within all of Japan, in this park visitors can enjoy the charms of all four seasons.
Access

About a 3-minute walk from Komoro Station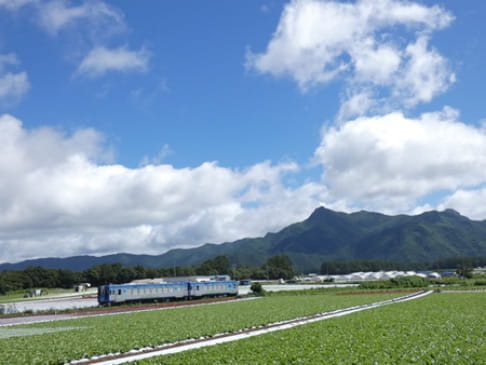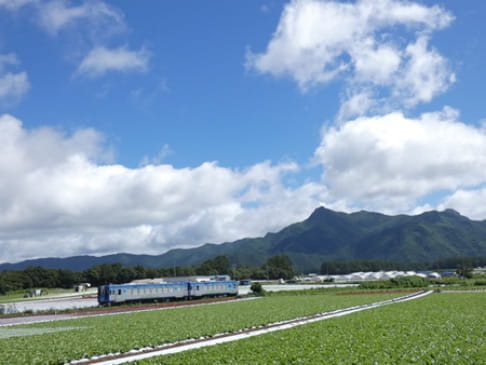 Highland vegetable fields
Vast highland vegetable fields of lettuce, Chinese cabbage, and other vegetables spread out along the railway line. Visitors can enjoy highland scenery unique to the high elevation and cool climate of the Koumi Line.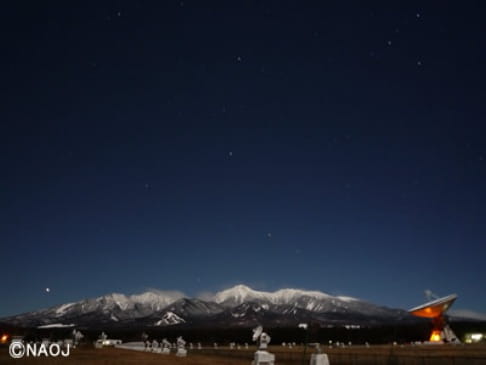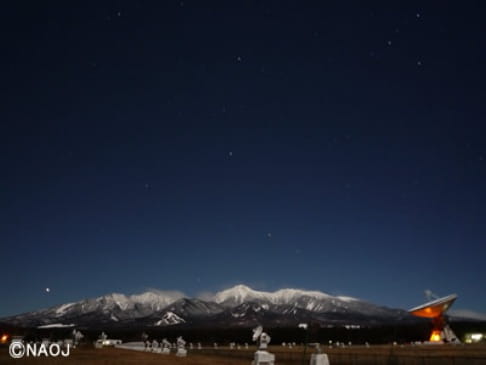 National Astronomical Observatory of Japan, Nobeyama Radio Observatory
The "Holy Place" of Japanese radio astronomy. Japanese radio astronomy has developed to a world-class level through the work at Nobeyama, in particular the observations of solar and cosmic radio waves, the latter chiefly via the 45-meter radio telescope. The parabolic antennas of various sizes lined up on the Nobeyama Plateau make for a thrilling view.
Access

About a 40-minute walk from Nobeyama Station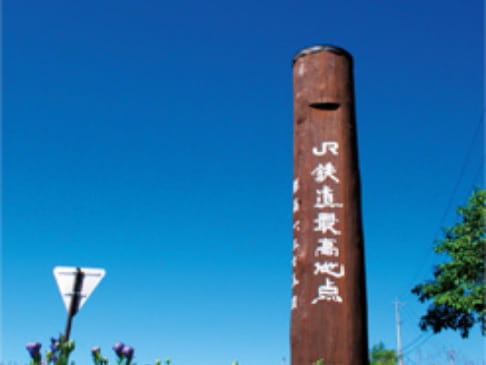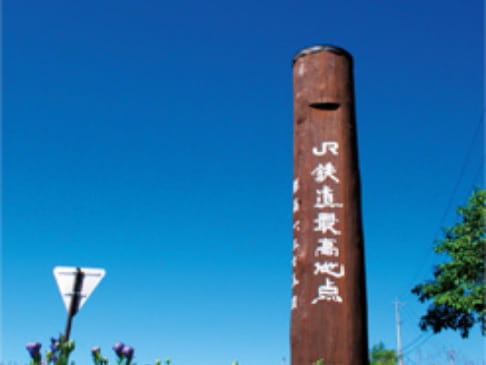 The highest point of Japan Railways
The highest point of Japan Railways, located on the Koumi Line between Nobeyama and Kiyosato Stations. It's the highest point among all Japan Railways lines (1,375 meters above sea level) and the origin of the name "HIGH RAIL 1375." The train operates at reduced speed on this section of the tracks.
Access

About a 30-minute walk from Nobeyama Station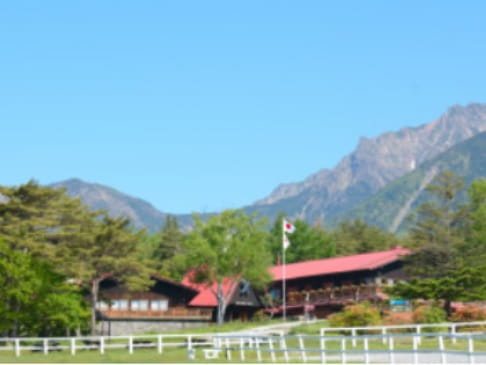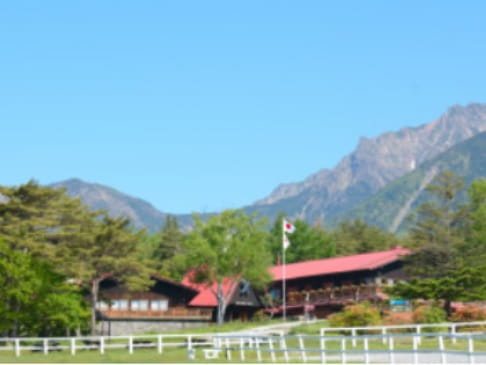 Seisen-ryo (Comprehensive tourism facility)
A tourism facility surrounded by the forests and grasslands of the Kiyosato Plateau. In addition to the accommodations and the restaurant that uses local ingredients, visitors can enjoy the famous Seisen-ryo soft-serve ice cream and the programs of activities and events.
Access

About 5 minutes by taxi from Kiyosato Station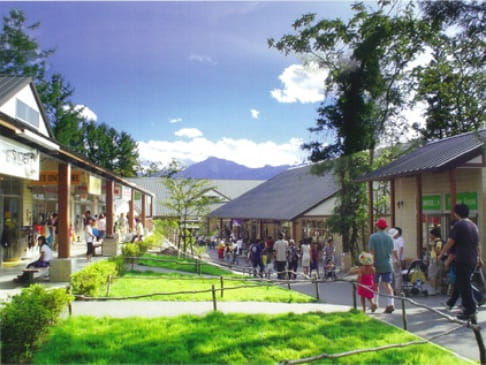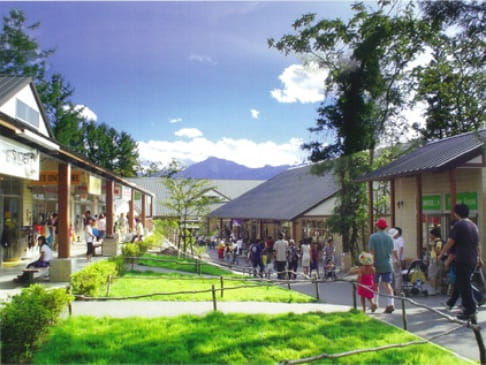 Resort Outlets Yatsugatake
Bask in the natural beauty of Yatsugatake at this outlet mall. There are more than 70 stores selling fashion, general merchandise, souvenirs, outdoor gear, and more. There are also gourmet restaurants and cafes that use local seasonal ingredients.
Access

About 10 minutes by taxi from Kobuchizawa Station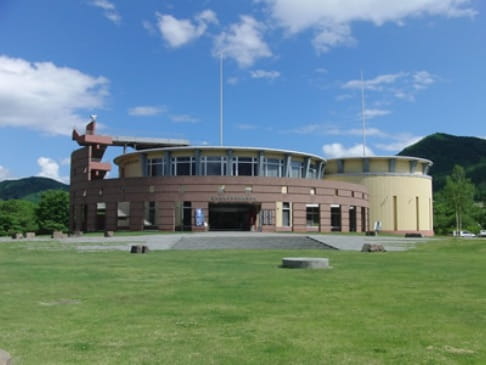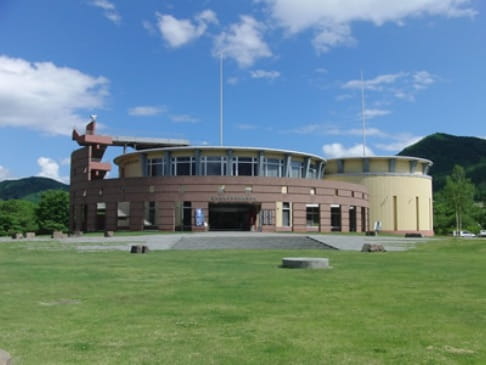 Vegetaball With (Minamimaki Village Rural Exchange Center)
With facilities including flight simulator "MAP-S" for game-like scenic flights around Nobeyama, and the Globe Theater (domed theater) which gives viewers the sense of being in space via 3D projections of the starry sky of Nobeyama Plateau of each season, this institute is fun for the whole family.
Access

About a 30-minute walk from Nobeyama Station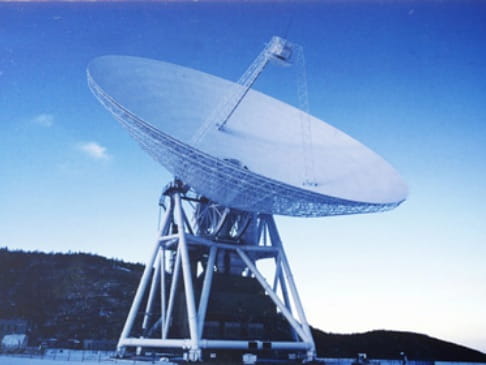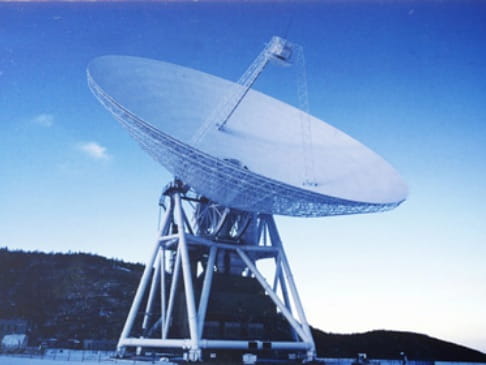 JAXA Usuda Deep Space Center
The Usuda Deep Space Center was established in October 1984 as a Space Center of the Institute of Space and Astronautical Science (ISAS). This observatory transmits commands to space probes that survey planets, satellites, and other celestial bodies, and receives data collected by the probes. The institute has a large parabolic antenna with a main mirror surface of 64 meters in diameter and a total weight of approximately 2,000 tons. Inside the observatory, there is an exhibition hall where visitors can enjoy learning how the antennae work.
Access

About 30 minutes by taxi from Usuda Station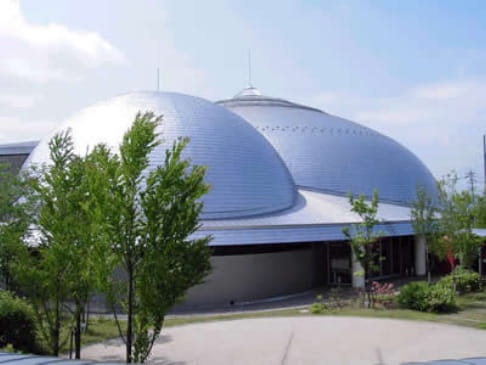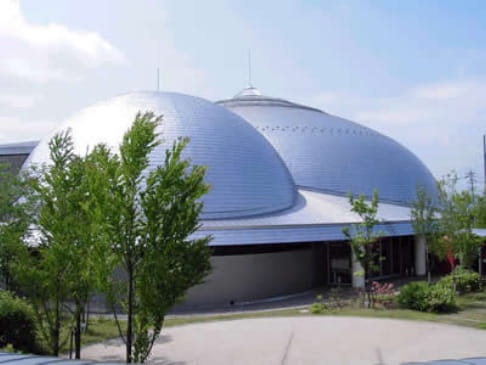 Saku Children's Science Dome for the Future
This institute aims to spread scientific knowledge and nurture creative children that will lead the next generation, with the theme of "Creating for the Future: Evolution of the Cosmos, Earth, and Life." The whole family can enjoy a planetarium that projects a beautiful starry sky, as well as exhibits on seven different themes, including "Celestial Bodies" and "Development of Space."
Access

About a 5-minute walk from Iwamurada Station
This train provides service along the Koumi Line, which has many attractions, such as the panoramic views of Mount Yatsugatake and other mountainous terrain, bountiful harvests from the long days and extreme temperature differences, and excellent nighttime star-gazing.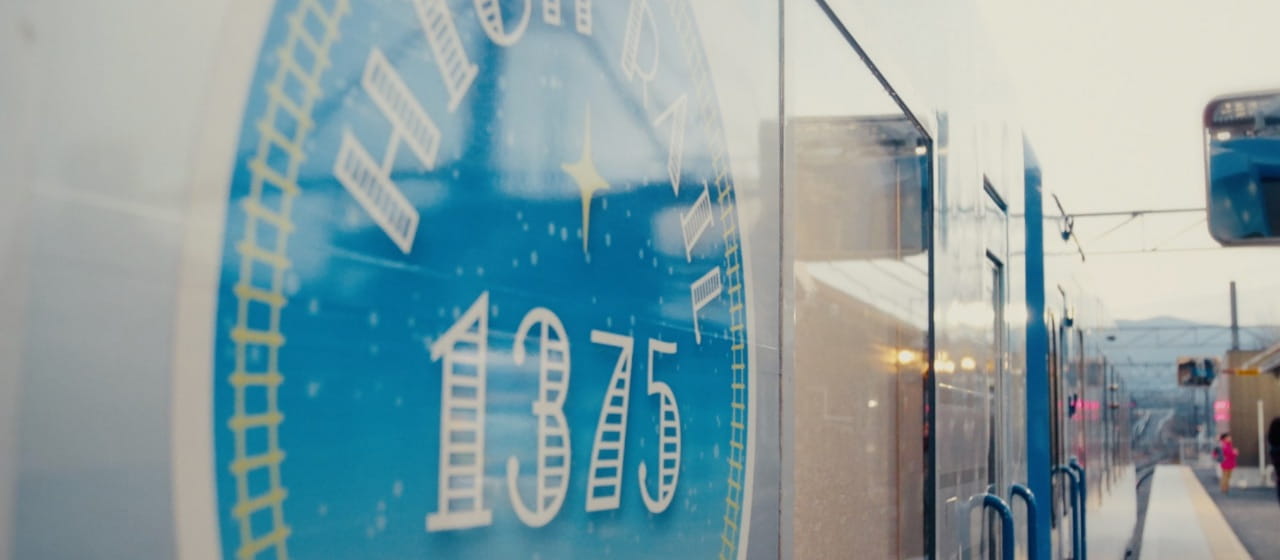 Origin of the name
The Koumi Line, which connects Kobuchizawa Station in Yamanashi Prefecture to Komoro Station in Nagano Prefecture, also known as the Yatsugatake Kogen Line, runs at the highest elevation of any Japan Railways line. This train was named HIGH RAIL 1375 in order to highlight the high elevation of the Koumi Line, which has the highest section of "RAIL" of any JR Line at 1,375 meters above sea level, between Nobeyama and Kiyosato stations. The name was chosen in the hope that visitors will enjoy how starry the sky is when seen from the high elevation of the Koumi Line.
Design
Exterior
Inspired by the night sky of the Koumi Line and the flow of the Yatsugatake Mountains seen from the train window, the design uses the metallic texture of the train body as a canvas. For adults, the exterior design evokes a sense of setting off on a lightly nostalgic journey while for children the effect is that of embarking on an exciting adventure.

Interior
With features such as seats and logo designs inspired by the stars of the four seasons, metallic riveted window frames, and artistically decorated blackboard-like walls – the elaborately decorated interior adds excitement to your trip.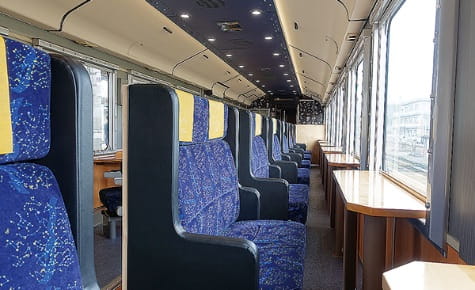 Car interior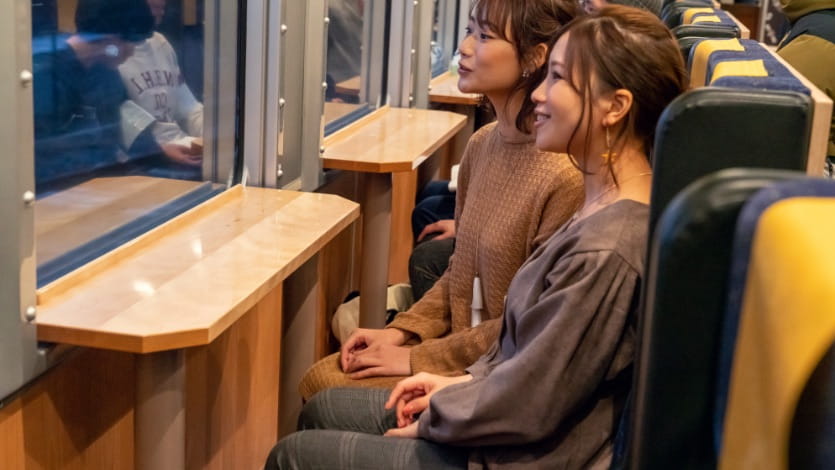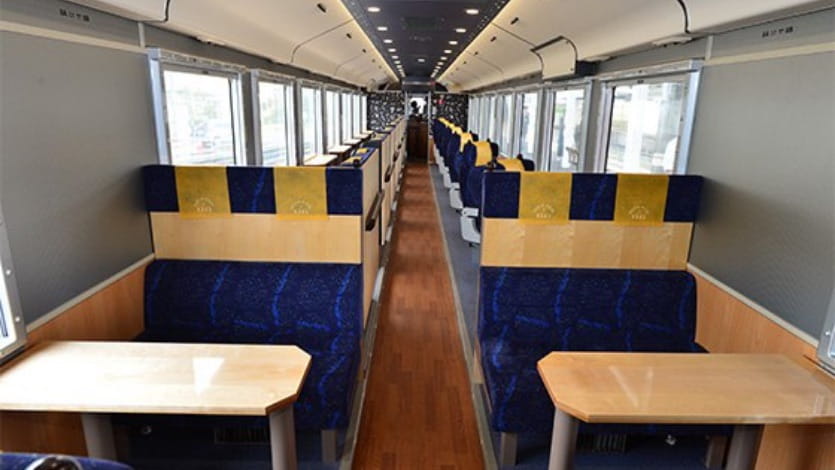 Many original goods are exclusively available for purchase on board the train, and make for great gifts and souvenirs.​​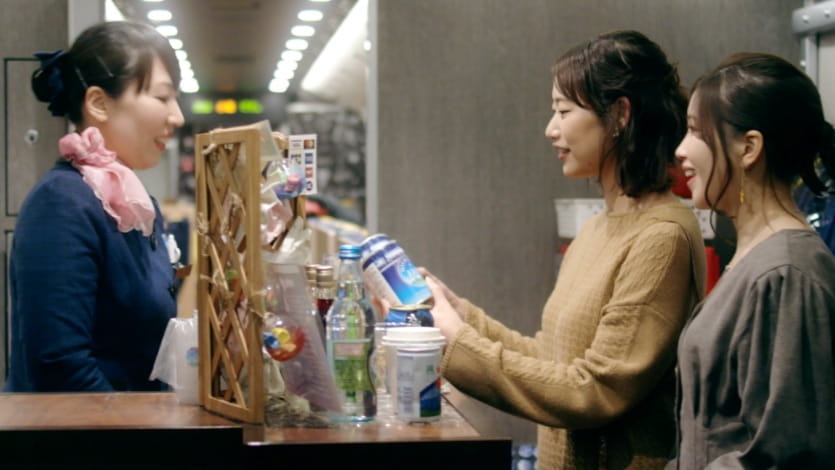 Reclining Seats
Car no. 2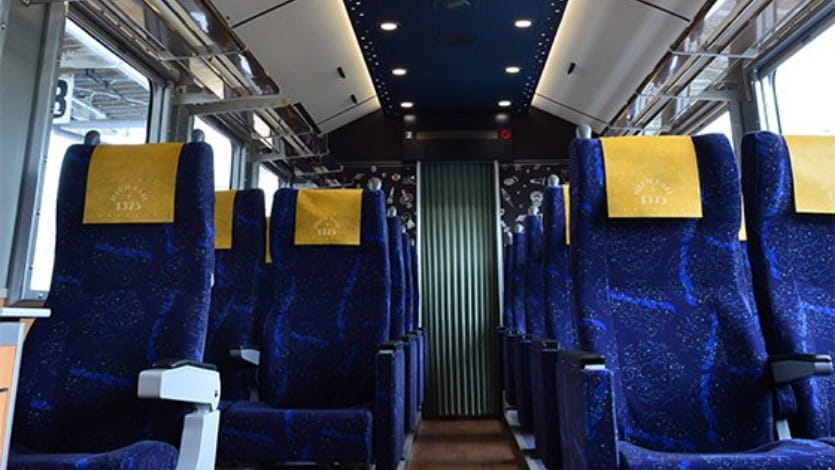 The HIGH RAIL gallery
Car no. 2
Car no. 2 is furnished with the HIGH RAIL gallery, a space with circular bookcases filled with books on astronomy.
In this space, images of the night sky are projected on a hemispherical "dome" installed in the ceiling.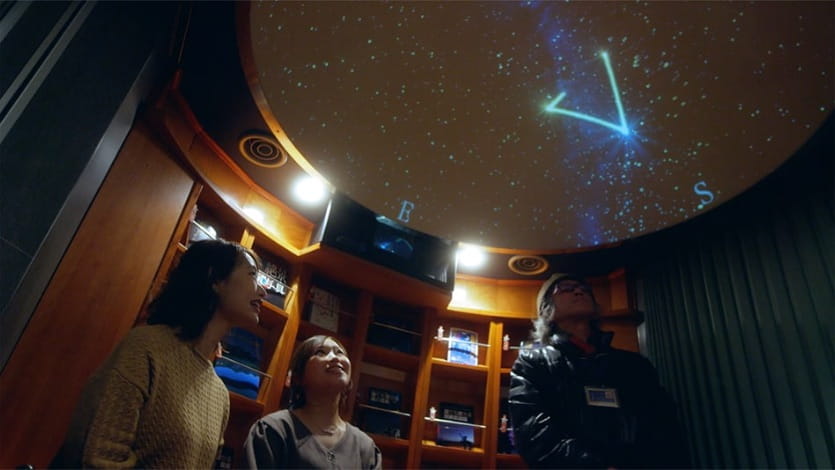 Car layout
Make the most of your train ride
​
There are plenty of services related to [stars] such as the [Starry Sky Film] and [Stargazing] by starry sky guides.
​ ​
Enjoy the "train closest to the sky" inside the train and along the line.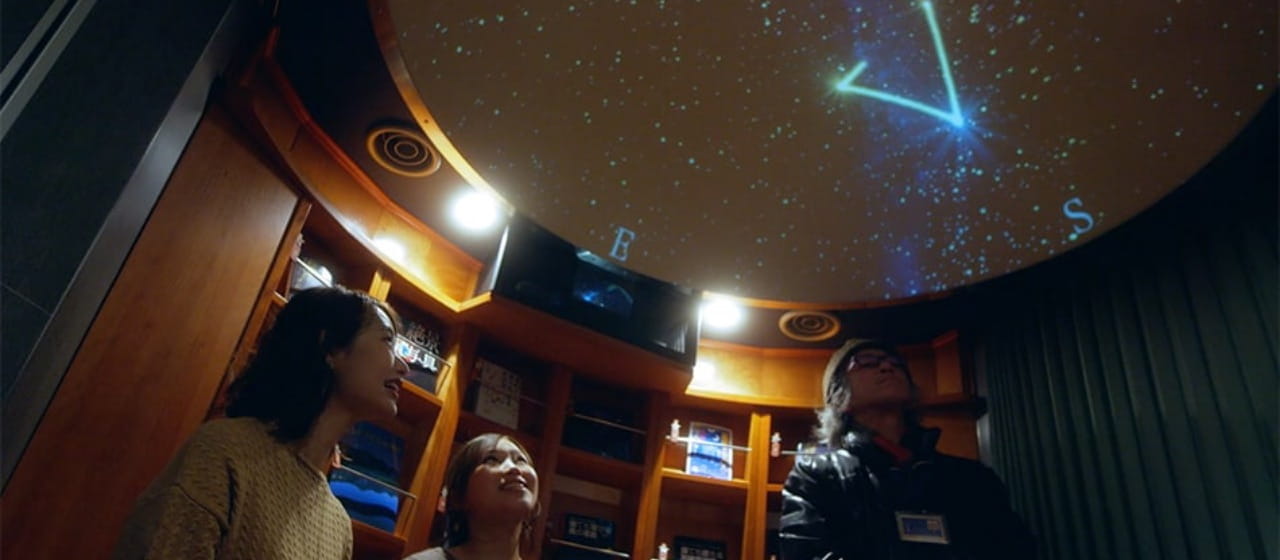 Hospitality
Starry Sky Films
Between Kobuchizawa and Nobeyama
To help you get the most value out of the Nobeyama Station stargazing session, a guide will hold a stargazing information session onboard the train, between Kobuchizawa and Nobeyama.
*Starry Sky Film at the gallery of HIGH RAIL Hoshizora
The starry sky guides's explanations are broadcasted throughout the train.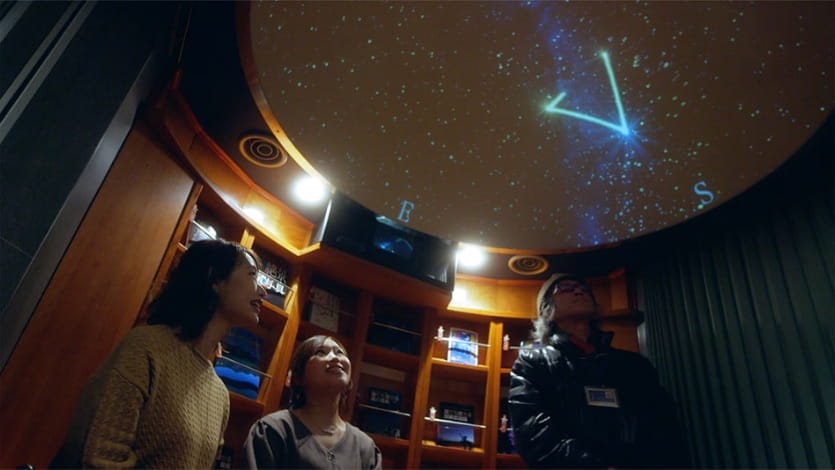 Stargazing sessions
Nobeyama Station
During the Nobeyama Station stop (about 50 minutes), starry sky guides will hold a stargazing session. You can enjoy a talk about seasonal constellations and other topics related to the night sky.
*The session may be held indoors or canceled due to weather conditions.
*In the summer, the sky may be too bright to observe stars outdoors.
*The path is dark so please bring a source of light so that you can see where you are walking.
*Please bring rain gear and warm clothing in case of sudden weather changes.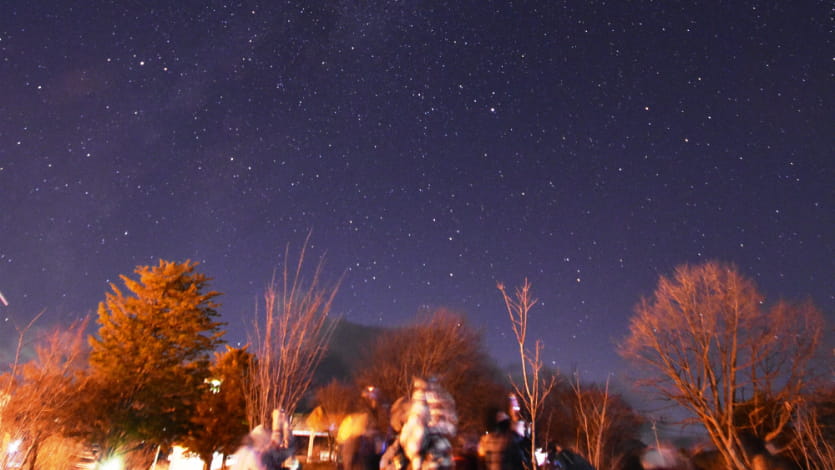 Onboard Fun
You can peruse astronomy-related books at the HIGH RAIL gallery, and original contents related to the night sky and the cosmos are broadcast on the in-train Wi-Fi. You can use your smartphone or other devices to learn about constellations and the night sky, do quizzes, and view information on railway lines and other topics.
*May be unavailable for some device models when using in-train Wi-Fi.
*There is no free Internet access via wireless LAN.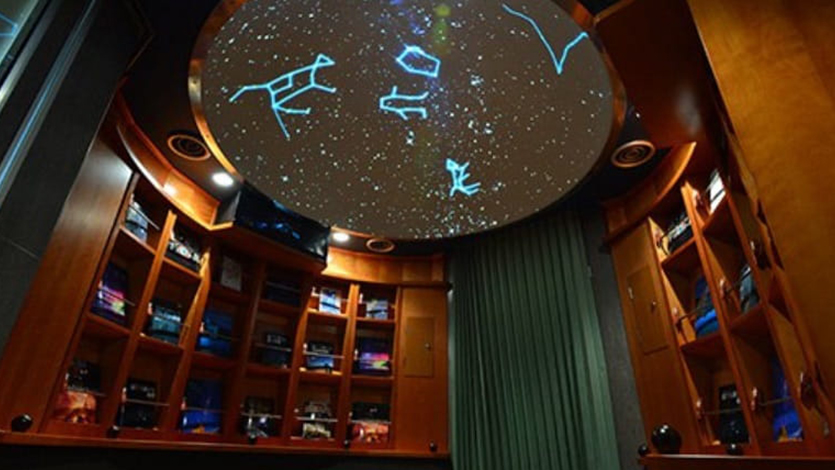 Enjoy special boxed lunches on
"HIGH RAIL 1375"

A special lunch box of "HIGH RAIL 1375" is on sale at JRE MALL "Net de ekinaka"!
If you make a reservation in advance from JRE MALL "net de ekinaka" on the day you board HIGH RAIL 1 or HIGH RAIL Hoshizora, you can pick up your lunch box on the same day.
How about enjoying a special lunch box while enjoying the pleasant natural scenery of Shinshu from the train window?

*The Koumi Line Highland Brunch is for HIGH RAIL 1 passengers and the Deluxe Bento is for HIGH RAIL Hoshizora passengers.
They are not available on other trains or at stations. They are only available on the train of your boarding reservation.
*Purchases can be made by subscribing to JRE MALL or via "Guest Purchase" which does not require subscription.
*Please note that reservation cancellations cannot be accepted at JRE MALL Net-ekinaka.

*Reservations must be made by 11:00 p.m., 4 days prior to the boarding date.

*Please click here for detailed information on how to make reservations.
Route & Timetables / Calendar
​
Package Summary
A basic fare ticket and a reserved seat ticket are required for the HIGH RAIL 1375.
Please purchase a reserved seat ticket in advance.
All seats on the "HIGH RAIL 1375" are (non smoking) reserved seats.
(If you use a JR East Rail Pass such as JR EAST PASS, you can make a seat reservation without paying an additional fee. Please make a reservation for a reserved seat (free of charge) at the sales location.)
Sale Price
Reserved seat ticket (regular season)
Adult 840 yen
Child 420 yen
Seat reservations are available from 10:00 one month before the departure date at the ticket offices (Midori-no-Madoguchi) of key stations, or from the JR East Train Reservation website. (*Reserved seat ticket vending machines open at 10:10 a.m.)
If you use a JR East Rail Pass such as JR EAST PASS, you can make a seat reservation without paying an additional fee. Please make a seat reservation (free of charge) at the place of sale.