Narita Airport Terminal 2・3(Airport Terminal 2) Station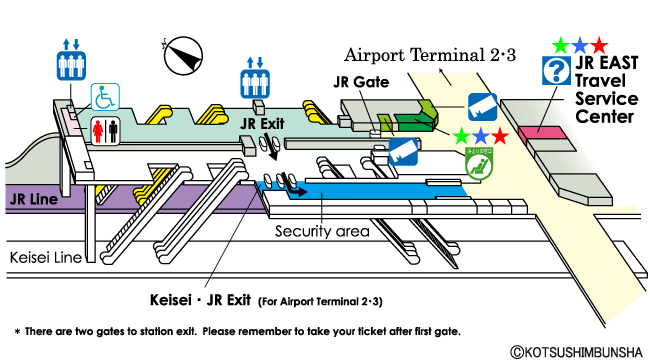 < as of February 2019 >
JR EAST Travel Service Center information
The JR EAST Travel Service Centers at Narita Airport Terminals 1 and 2・3 are available for a wide range of services, such as ticket exchange and sales, and tourism information for the Tokyo area and Japan overall. The staff members speak English. We hope you will use the Travel Service Centers.

JR EAST Travel Service Center (Narita)
Platform Guidance
The trains for both directions depart from/arrive at the same platforms.