R&D Section

The Research and Development Center of JR East Group was founded in December 2001, centralizing and strengthening our R&D facilities so that we could respond promptly and adequately to environmental changes surrounding our group. Six R&D organizations are located at the Center, classified according to their roles and missions, and they cooperate closely in research projects for progress in railway technology.
Furthermore, we have set up Technology Planning Department at the head office that decides on and supports development oversight and planning. We also have set up Intellectual Property Center in that Department, which handles intellectual property-related matters including patents and design.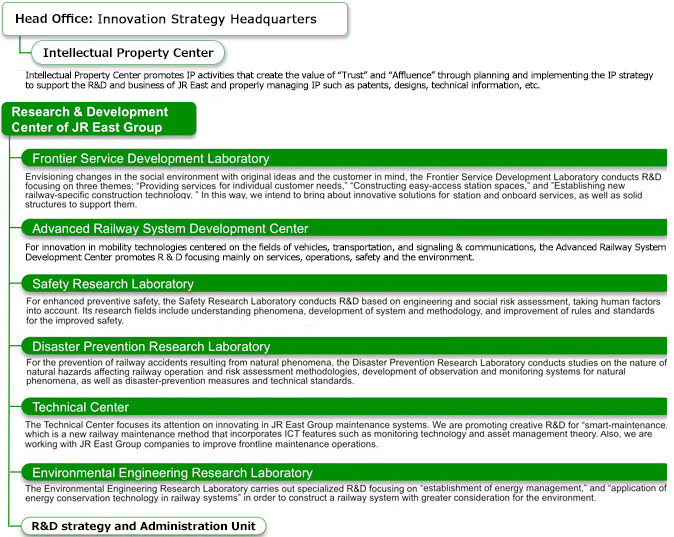 Location
Address
:
2-479 Nisshin-cho, Kita-Ku,
Saitama-shi,
Saitama Pref. 331-8513
Nearest station
:
Nisshin Station on the Kawagoe Line
Scope of facilities
Overall grounds area
:
31,097.71 (1,865.00 )
Overall structure area
:
9,346.14 (905.79 )
Total floor area
:
16,284.92 (1,015.97 )
Area of annex buildings at Omiya General Rolling Stock Center in parentheses.
Facilities map